Dean Message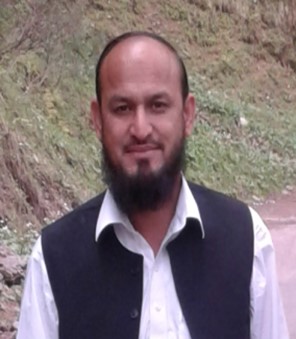 The Faculty of Biological and Health Sciences comprises of seven teaching departments including, Agriculture, Biotechnology & Genetic Engineering, Botany, Biochemistry, Microbiology, and Zoology. The Department of Pharmacy will be launched from Fall Semester 2021 after the permission from the Pharmacy Council of Pakistan. These departments offer undergrad and graduate programmes leading to BS,MSc, MS/MPhil, and PhD degrees. The Faculty consists of high quality labs equipped with latest tools ad apparatus. The main aim of the Faculty to provide practical education to its students with a solid research orientation. In addition to teaching, the faculty members and research students are engaged with R&D activities and obtained a number funded projects from HEC and other organizations. A list of few prominent projects is given below.
| S.No | Principal Investigator | Title |
| --- | --- | --- |
| 1 | Dr. Muhammad Fiaz Khan | Effects of Pesticides on Histopathological, Hematological, Biochemical Parameters and Genotoxic Responses in Common Fishes of Khyber Pakhtunkhwa |
| 2 | Mr. Muhamad Faisal Siddiqui | Combating Biofouling in the Reverse Osmosis Membrane via Rhamnolipids |
| 3 | Dr. Isfahan Tauseef | Construction of 3D Cell Culture Bio-model Using Bacterial Cellulose and Bacterial Fermented Fish Waste Product and its Application |
| 4 | Dr. Sadia Qayyum | Bio detoxification of Industrial dye effluents: Green and Sustainable technology using indigenous resistant fungal isolates |
| 5 | Dr. Syed Kashif Haleem | Age-related variations in the activation of complement system against pseudomonas aeruginosa |
| 6 | Dr. Farhana Maqbool | Treatment of iron mine tailing with iron oxidizing bacteria and Sasbania sesban plant in lab and field scale |
| 7 | Dr. Nighat Sultana | Effect of formulation of Silver nanoparticles on fungal infection diseases |
The Faculty of Biological and Health Sciences would surely continue its progress with the same passion to achieve the major goal of the University. I am sure that we would not only continue to produce highly trained human resource to meet the socio-economic and developmental needs of our society but would also provide to solutions to problem faced by our society.
I welcome all new students and pray for their success in obtaining a high quality education at the university.
Introduction
Faculty of Biological and Health Sciences consists of six high quality disciplines and proposed to launch Pharmacy Discipline from Fall 2021. However, there is a delay to launch this new programme because of the COVID-19.:
Departments